Dr. Osamah Al-Enezi
Infectious Disease Specialist
Founder of the Vancouver Virology Centre Society. Board certified consultant of Infectious Disease and Internal Medicine with 11 years of experience in treatment and management of HIV, Hep C and other infectious diseases.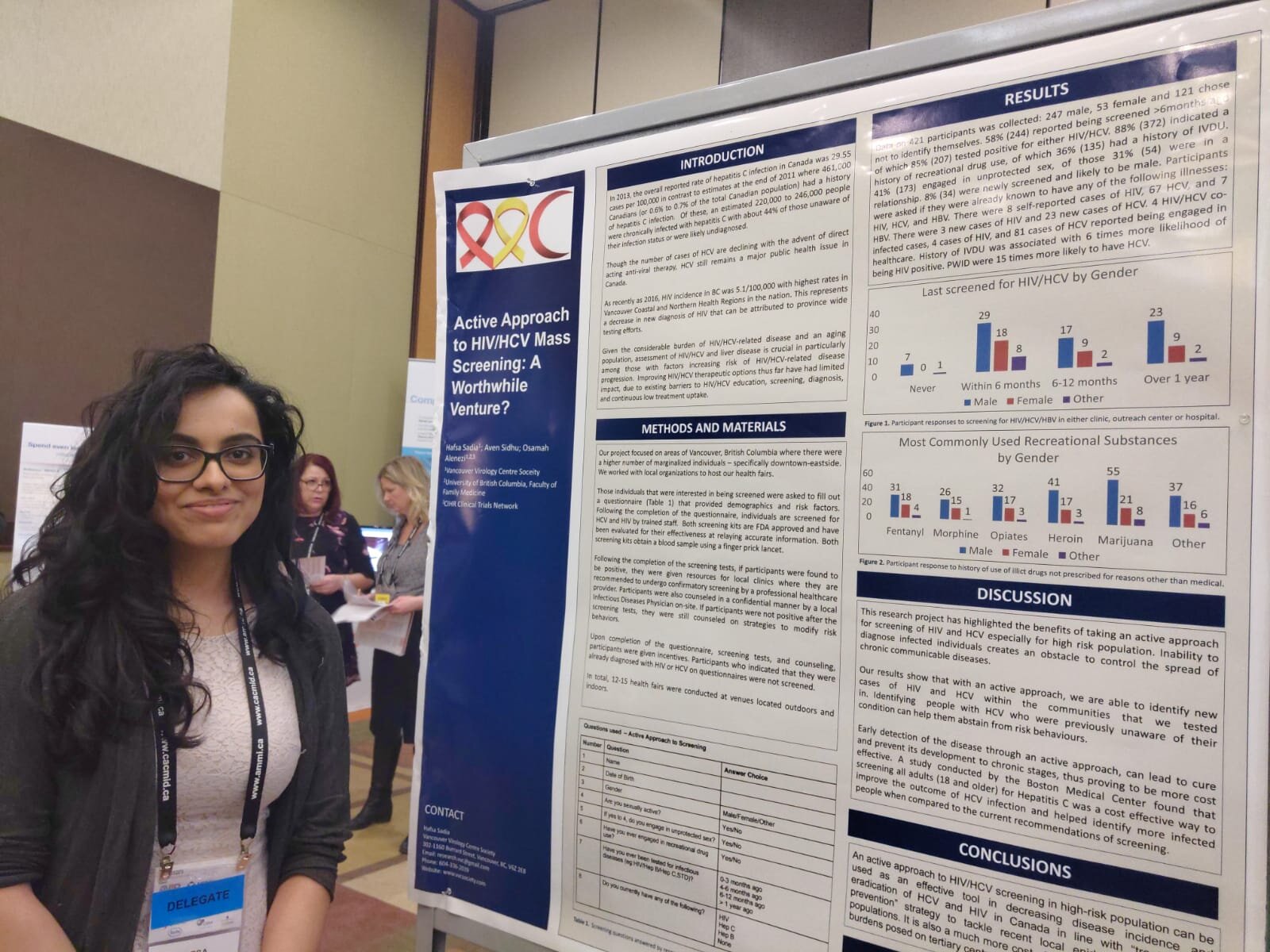 Dr. Hafsa Sadia
Clinical Researcher
Research Manager and oversees the development of all projects at the VVCS.
Graduate of Royal College of Surgeons Ireland with experience in management of patients in a clinical setting and experience in conducting and managing research both academic and clinical.
Dr. Saima Khan
Clinical Administrator and Research Assistant
Saima is general practitioner with a Masters in Global Health Administration. She takes leads on many of our core clinical projects and community based research programs.
Ms Claudette Cardinal
Community Based Researcher
Claudette brings a unique experience to our team with 24 years of Knowledge of Lived experience with HIV/AIDS, diploma in Social Service Work, and work as a Peer Research Associate (PRA) with the Canadian HIV Women's Sexual and Reproductive Health Cohort Study (CHIWOS) for 8 years.