Basic research
A central objective of research is to increase the stock of knowledge, including knowledge of humans, culture and society, and the use of this knowledge to devise new applications. Basic research is fundamental in forming the framework of medical and scientific innovations. It helps to develop strategies to improve the daily lives of people.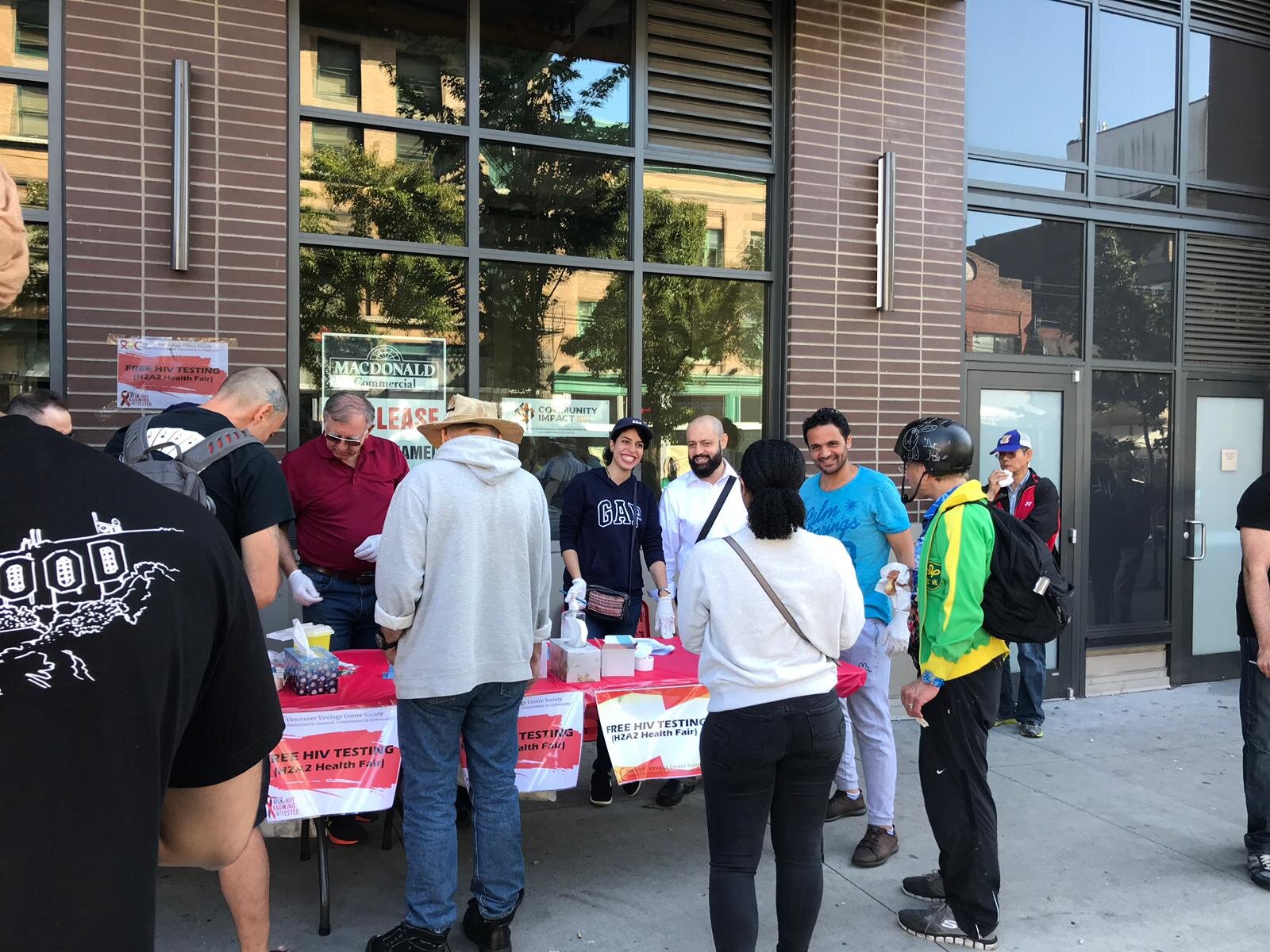 Public Health and Epidemiology Research
Public health and epidemiological research aims to identify the root cause of disease and health issues in order to implement changes to benefit the community as a whole. We aim at finding practical solutions to challenges faced at the level of health system, physician and patient.
Community-based research (CBR) is research that is conducted in partnership with the community to better understand the complexities of chronic infections on multiple levels. It incorporates a multidisciplinary framework that addresses the multiple social, economic, political and health implications of HIV/AIDS, Hepatitis B and C, and co-infection.
Immunological Medicine Research
The aim of carrying out research to study the effects of inflammation from chronic communicable diseases is to attenuate the long-term impact of these infections on tissues or organs. This enables us to develop new treatments for patients with HIV, AIDS, hepatitis B and C.
Clinical research aims at studying the effects of treatment regimens in humans. The purpose for carrying such arduous research is to provide high quality data that will influence healthcare decisions. In the study of chronic infections, long-term health related outcomes become priority in an ageing population.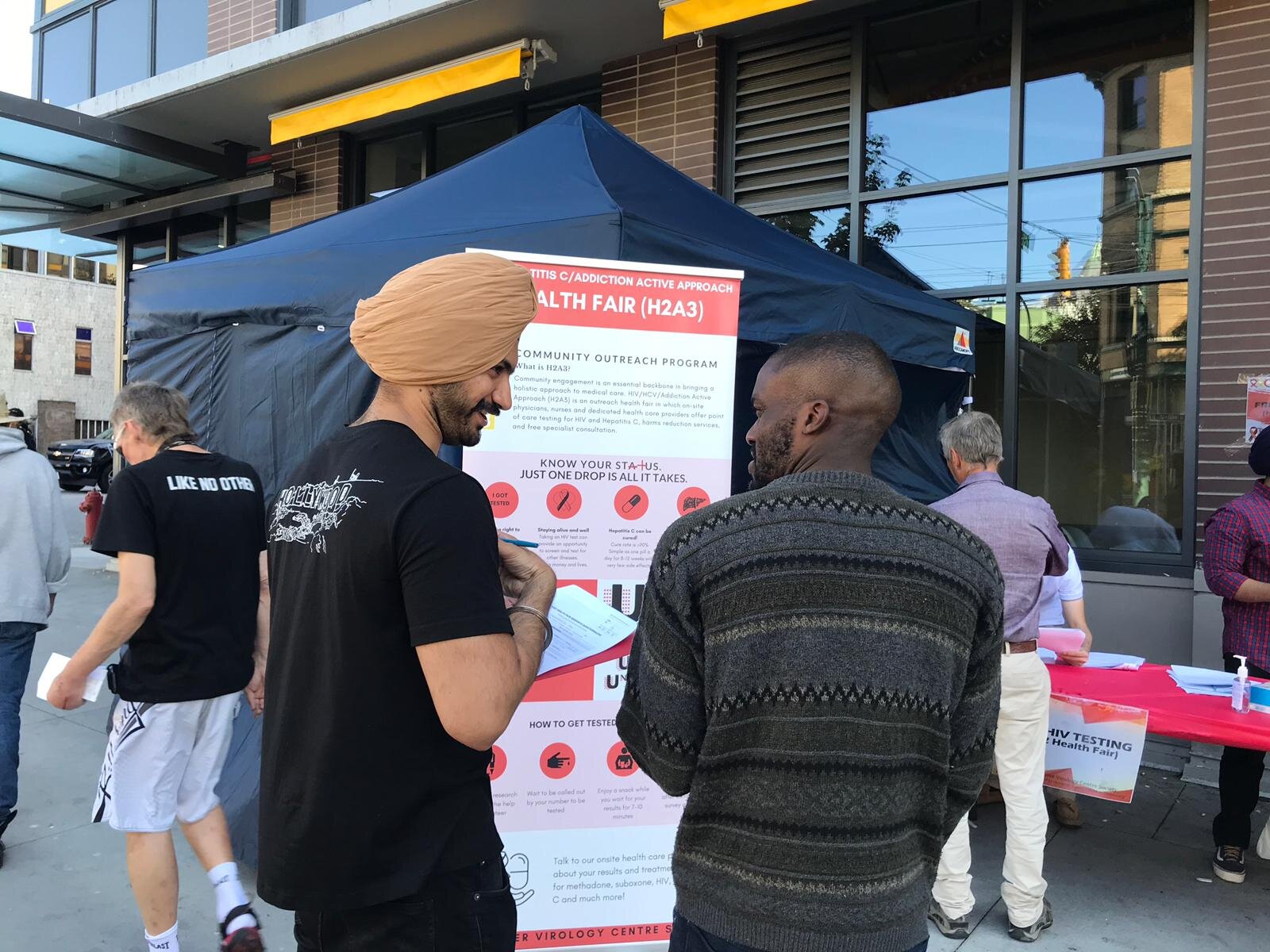 Participation in Clinical Trials
Progress in medicine is made through research. Advancement in medicine helps to improve the quality of life for an increasing number of people. Progress includes the many small steps that we at the Vancouver Virology Centre Society take together with patients who volunteer to participate in clinical trials.
The UBC Ethics Committee and the Veritas Independent Review Board is responsible for the approval of clinical research projects at our centre. When a study application is filed, the ethics committee verifies whether the applicable ethical principles will be respected. They must also confirm that the scientific and medical quality of the proposed study justifies the trial.
As part of our studies, we evaluate the results and medical information gained from a particular treatment. We respect your privacy rights and comply strictly with the data protection legislation. The data will be used and processed only within the framework of your permission.
We would be very grateful if you, our patient, would agree to participate in a study if asked. Of course, you may refuse to consent or withdraw at any time for any reason without notice. The quality of medical treatment that you receive will not be affected. Nevertheless, participants benefit directly from the advancements in knowledge gained through VVC research and the development of new treatment options benefits many others.
Clinical studies on volunteers helps us to test the effects of new treatment regimens, novel ideas on HIV/Hepatitis management and the overall safety of such treatments and approaches. Studies provide answers to scientific questions, improve medical treatment options and provide tangible benefits for future patients. Every clinical trial must be previously approved by an Ethics Committee.